Divine Union of The Masculine & Feminine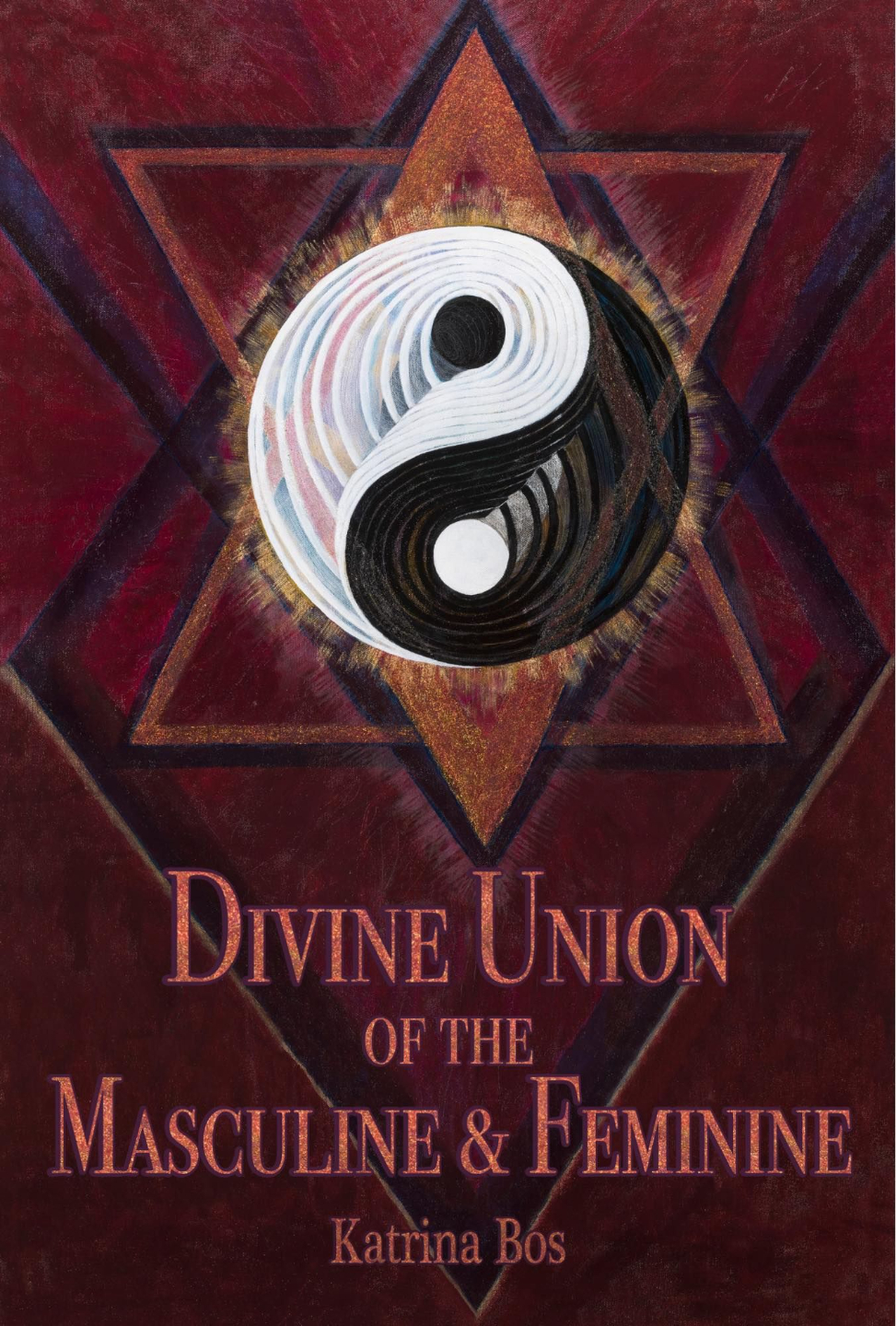 We are meant for great connection.
We have lived in a paradigm of false separation for centuries. This causes the disconnect within us that makes us feel less than perfect. It disconnects us from the world around us, making us feel like we don't belong and feeling very alone in what we are going through. It also causes distance in our loving relationships, making us unable to connect deeply with those we love the most.
But none of this is real. Passion in relationships is meant to grow and deepen our connection. All that we are inside is meant to dance and play and build upon each other as we self-actualize, expand, and grow into who we truly are.
However, this is not the world that most of us have lived in. Although we know that we desire something more connected and joyful, we don't know how to create it within our lives. Therefore, we have to go back to first principles. We need to ask ourselves about what we were taught by our families, society, churches, and schools. We need to look at the building blocks upon which everything we understand is built.
We need to know that we are made for connection and true union. To do this, we must redefine the masculine and feminine, union, and what is truly possible within and between us all.
A beautiful Excerpt from Chapter One
You can purchase your paperback or ebook copy on Amazon HERE!
In the fall, I will be recording the audiobook version and making sure it is available in all the regular book outlets!
"Just as words cannot describe the feeling of "total union with the Universe" or "Divine Connection", I am finding it equally difficult to express how this book has touched me. Katrina helped me make sense of the fact that science and spirituality are connected in more ways than I imagined. This is a book to be shared with many, as long as I have a copy for my bedside table too."

Ken Casler, USA
"Divine Union of the Masculine and Feminine" is a powerful, detailed look at the masculine and feminine dynamic in our society. Inclusive of all genders and orientations, Katrina Bos details how we have become unbalanced within ourselves, and gives us methods to rebalance our inner masculine and feminine in order to become whole - the key to finding inner bliss. From this blissful place within, we are able to shift into our natural polarity, whether masculine or feminine, and merge with another soul in divine union. Katrina takes us on a joyous intimate journey through the possibilities this polarizing can bring to our lovemaking and intimate relationships. Packed with stories from Katrina's personal journey, as well as introspective exercises for the reader to use to dig deep within themselves, this book is a fabulous guide for anyone looking to improve and deepen their personal and intimate relationships, and elevate them to a cosmic level. Highly recommended!"
Melisa Glassford, Canada
"Katrina weaves from massive and diverse philosophies and paradigms but presents them into easy-to-understand and applicable offerings. Reading this book is like spending a delightful and heart-opening day with a wise and caring friend. I was able to immediately integrate the concepts in my life and challenge some of my unhelpful beliefs. By applying ideas on how the masculine can support the feminine, I have started to pave my way into self-mastery. If you feel stuck in any way, shape, or form, this book could be the answer!"
Mary Llenell Paz Anorico, Canada
"Absolutely brilliant! Katrina has captured and expressed the dance between the Divine union of the masculine and feminine in such a way that my soul was enraptured by the flow of love that carries the words. Indescribable, yet, I feel, a knowing, that resonates deep within my being. This book has kissed my soul, I'm feeling connected, inspired and ready to get out there and play. May this book be a spark of inspiration as it has been in my life."
Alma Diaz, USA
"In a world that keeps changing in such a fast pace, with new technologies emerging and making it possible for us to receive way more information than our brains can process, it is easy for us to feel compelled to do more, better, and faster, and to disconnect from our body, heart and soul in order to meet needs and expectations from others. Katrina's book is a kind invitation for us to slow down, reconnect with ourselves, and rethink and redefine the principles we have adopted to guide our lives that may no longer make sense. By learning more about Feminine and Masculine energies, how they operate within us, reflect in our relationships, and are expressed in the world, we can find our own ways to integrate them within us and open ourselves to infinite possibilities."
Karen Emy Aoyagui, USA
Would you like to join my email list?
About once a week, I send out a newsletter with new articles, meditations, videos and upcoming courses. I would love to stay in touch on our journey together!
Sign Up Here